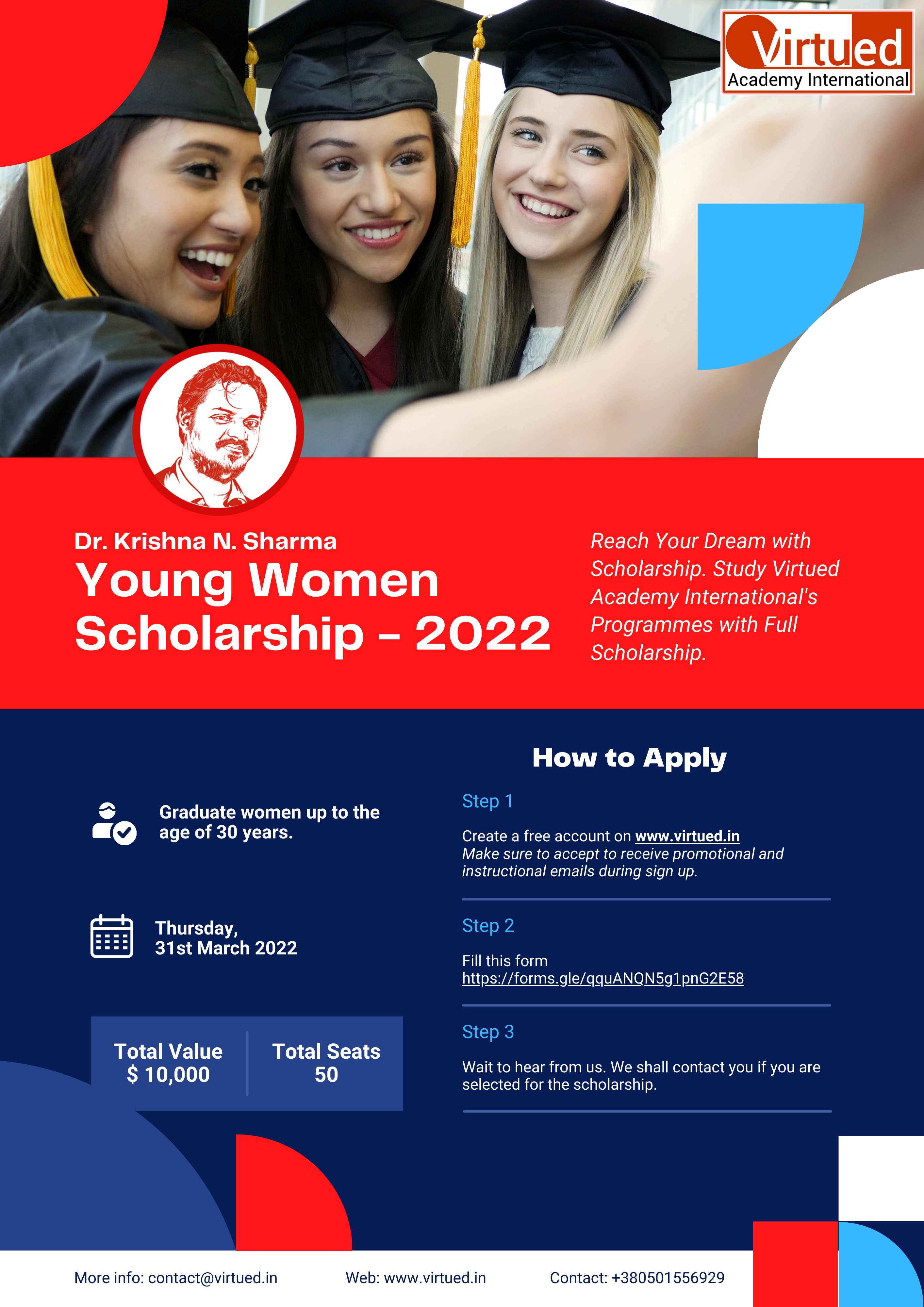 Dr. Krishna N. Sharma Young Women Scholarship - 2022
Reach Your Dream with Scholarship. Study Virtued Academy International's Programmes with Full Scholarship.
Eligibility
Graduate women up to the age of 30 years.
Last Date
Thursday, 31st March 2022
How to Apply
Step 1: Sign up on our website for free - www.virtued.in.
Make sure to accept to receive promotional and instructional emails during sign up.
Step 2: Fill this form https://forms.gle/qquANQN5g1pnG2E58
Step 3: Wait to hear from us. We shall contact you if you are selected for the scholarship.
For More Information
Email: [email protected]
WhatsApp: +380501556929