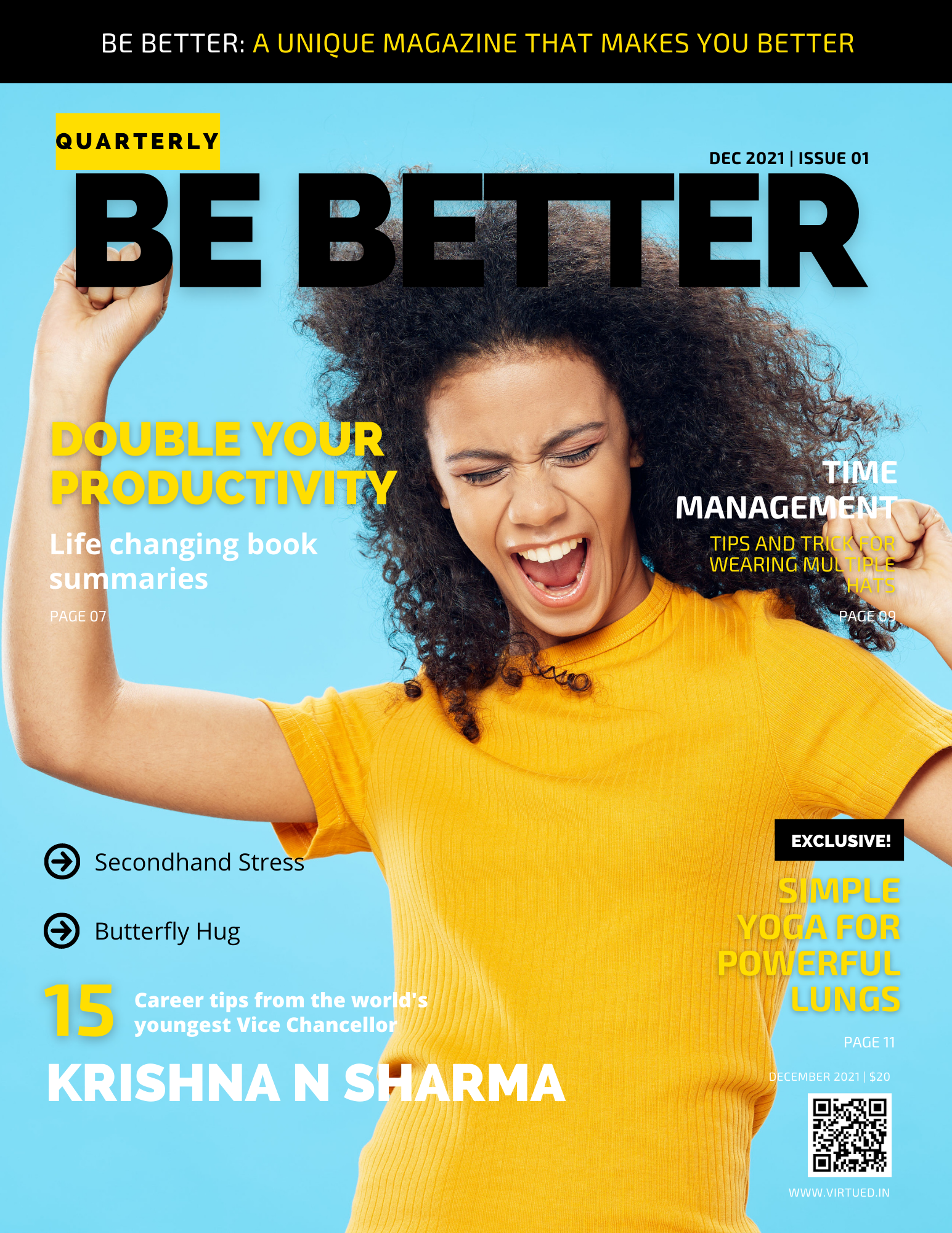 Be Better
A Unique magazine that makes you better.
BeBetter is an initiative of Virtued Academy International. BeBetter will create informative content that will impact your life and contribute to overall health, wellness, and growth.
The Be Better is also going to come up with a talk show, where people from different background will share ideas, that would make you better.
To be a part of Be Better initiative, kindly drop us an email- [email protected]